Of Snow Leopards & Fire Ceremonies: Musings From The Mongolian Altai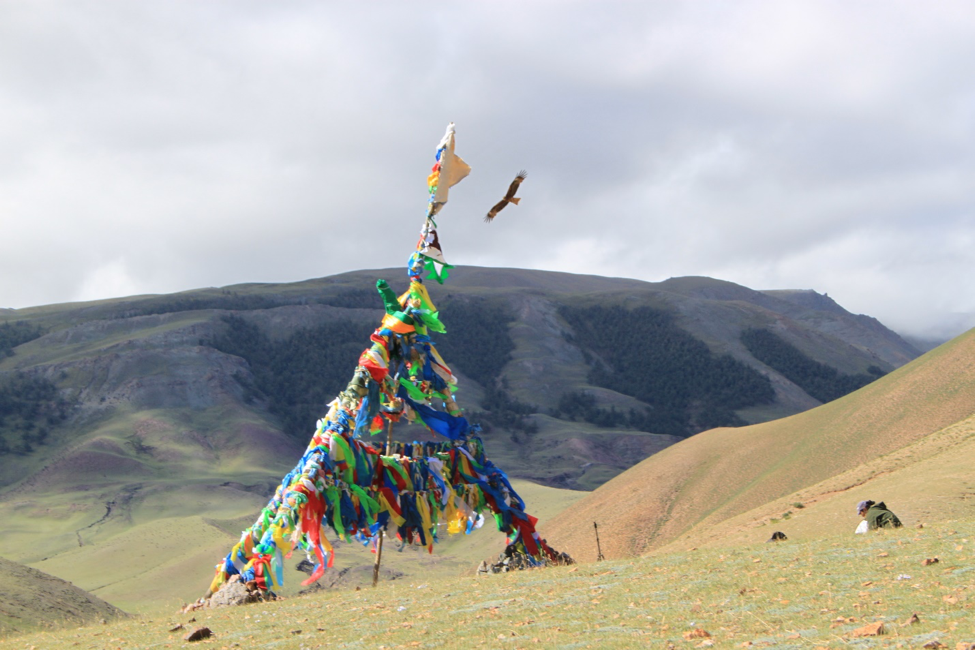 David Gordon, TERRAMAR Principal
My visit to western Mongolia coincided with an invitation to participate in a Fire Ceremony organized by the Association for Cultural Protection of Altai. Altai is a mountainous region spanning across the borders of western Mongolia, southern Siberia, eastern Kazakhstan, and northern China. The indigenous cultural practitioners of the area, who are responsible for sustaining the shamanic traditions essential to both cultural and community well-being, hosted the gathering and invited ractitioners from Kyrgyzstan, Tajikistan, and three parts of Russia (Buryatia, Khakassia, and Altai Republic) to join and contribute to the ceremony.
Standing on the grasslands one early evening, I watched herder families gather their goats together for milking. I was outside of a town called Darvi in the foothills of one of Mongolia's sacred mountains. Watching the herders work with their animals, I could see how connected Mongolia's nomadic herding culture is to place, to animals, to the environment.
It was not surprising to later learn that the herders move their pastures as often as 14 times a year, including moving four major base camps. Given the expansiveness of the land and their mobility, one might think that they wouldn't worry about environmental degradation, but this couldn't have been further from the truth.
The herders spoke about their deep commitment to the landscape. They demonstrated enormous and deep knowledge about snow leopard habitat and spoke with reverence their commitment to protecting this sacred animal. And despite the demands on them to herd and pasture their animals, they engaged with the Fire Ceremony daily, hungry to participate and learn through the rituals and discussions.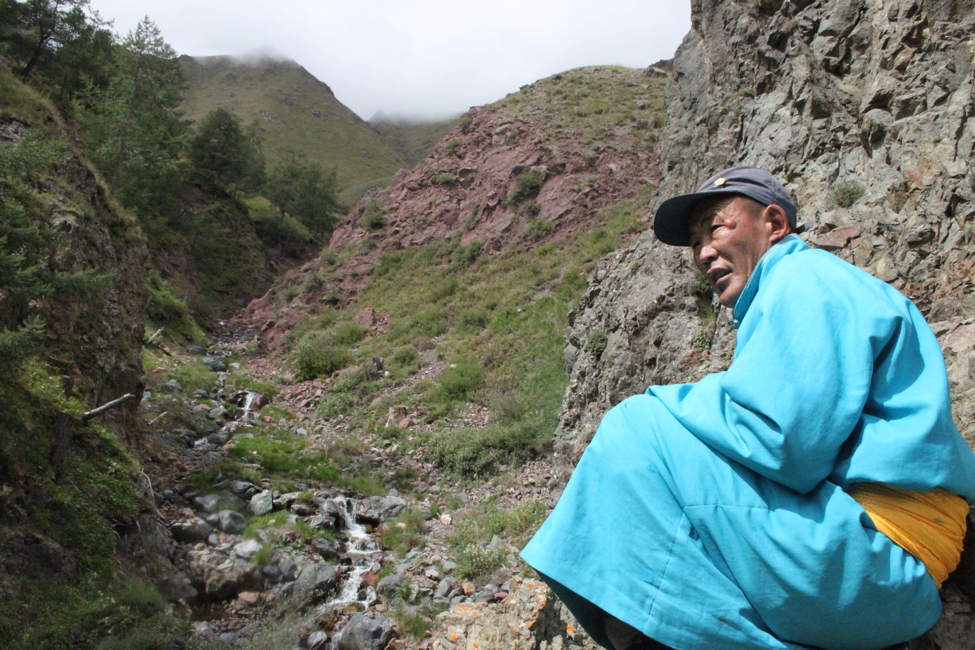 Snow leopards are an iconic endangered species that inhabits the mountains of Central Asia and Mongolia. To date, scant attention has been paid to snow leopard conservation in western Mongolia. Mongolian conservationists were also invited to join the Fire Ceremony to inform and engage in the discussions and strategy sessions about how best to protect this animal. These individuals were similarly impressive and came ready to learn from and engage with the nomadic herders.
The Fire Ceremony has taken place in western Mongolia for the last three years. Not surprising, given the caliber of the participants, the Ceremony has resulted in significant outcomes for snow leopard conservation:
The sacred mountain Sutai Khairakhan, near Darvi, was included on the tentative World Heritage Site list. The mountain provides important snow leopard habitat.
Mongolia's leading snow leopard researcher started a camera-trapping project in the area, which has documented a larger snow leopard population than expected, proving the habitat's conservation value.
With the collaboration of partners at Snow Leopard Conservancy, the Association and nomadic herders are testing a new app to document evidence of snow leopards in the area, drawing on both physical and cultural data. This app could provide essential information to drive the development of future conservation measures.
Snow Leopard Trust, which supports a program called Snow Leopard Enterprises to assist women with economic development in return for a commitment to snow leopard conservation, is expanding its activities to western Mongolia.
Herders established a network of pastoralists to unite nomadic herders across Mongolia in their efforts to preserve their cultural traditions and protect snow leopards and their habitat.

The ceremony was supported by The Christensen Fund, the Leonardo DiCaprio Foundation, and Tamalpais Trust. The Christensen Fund backs the stewards of biocultural diversity—recognizing that investing in the protection of traditional, indigenous cultures will lead to better protections for the planet's biological diversity. The Leonardo DiCaprio Foundation supports innovative projects that protect vulnerable wildlife from extinction, while restoring balance to threatened ecosystems and communities. The Tamalpais Trust supports the development and strengthening of indigenous-led initiatives, organizations, and global networks. The Fire Ceremony was a great opportunity to see these theories in action.
Spending a week together led to deep relationships between all the participants. I'm all too familiar with short three- or four-day conferences where we spend all the time in meetings and panels. Often we meet in a beautiful place and then wish we had taken more time to experience the wonder of that place. I am grateful that the Fire Ceremony organizers took a different approach.
We spent most of our time outdoors, experiencing the landscape, talking and discussing as we went. We spent a lot of time engaged in ceremony and ritual, and of course we bonded over meals. I could see the strong and enduring bonds that grew between people who have become good friends and allies.
I will always remember the beauty of the cultures and landscape that I experienced in western Mongolia. I will remember praying and honoring ancestors led by Indigenous cultural practitioners. I will remember hiking with Batkhuu, a nomadic herder, through the hills of his winter pastureland. I will remember sharing goat, fermented mare's milk, and lots of tea with my new friends from Kyrgyzstan and Tajikistan. I will remember the beautiful and haunting music shared among all of us.
Most of all, I will remember everyone's deep commitment to the landscape and the snow leopards who call it home. This visit showed me the importance of biocultural approaches to conservation, and how well it works in practice.